Beenox is a video game developer and developed The Amazing Spider-Man video game.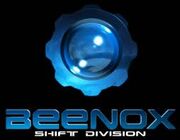 History
[
]
Beenox was founded in 2000 by Dominique Brown in Québec City, Québec and has been awarded with the Québec's Best Employer 2008 award and has been enlisted in Game Developer's Research's Top 50 of the World's Best Video Game Developers of 2008. After being a lone company for five years, the studio became a wholly owned subsidiary of Activision.[1]
From 2002 to 2006, Beenox was solely a porting house. They completed many projects for PC and mobile devices, all based on popular titles such as the X-Men, Spider-Man and Shrek. In 2006, they created their first video game, Bee Movie Game, based off the Bee Movie film by DreamWorks Animation. Beenox's first Spider-Man game was the PC version of Spider-Man: Friend or Foe, released in 2007. Eventually, the developer released Spider-Man: Shattered Dimensions, which was such a success. After this, Beenox released Spider-Man: Edge of Time and their latest game, The Amazing Spider-Man, based off the film of the same name.
Since its creation, Beenox has been granted over thirty awards.
References
[
]