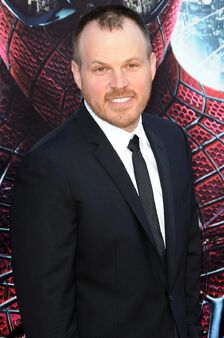 Marc Webb is a music video, short film, and film director. He was also the director of the film reboot, The Amazing Spider-Man and  returned as the director for it's sequel. Webb will also be directing the third movie, but will not be directing the fourth movie but claims he has interest as a creative consultant to the franchise.
However, both the third and fourth movies were cancelled, as the rights to the character were shared with Marvel Studios, who will collaborate with Sony to have the character appear in the Marvel Cinematic Universe with Webb no longer attached to the projects.
In other related media, Webb is relieved to finally see the character back with Marvel. He would later state being proud of the two movies he made, admitting they were difficult challenges, and believes he did the best with what he had to work with. Earlier, he also hoped to collaborate Sony with 20th Century Fox and crossover the franchise with Fox's Fantastic Four reboot by Josh Trank.
External links
[
]