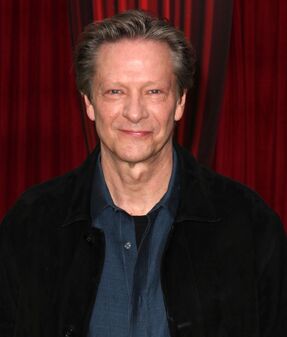 There has been much specualtion about who will play Norman Osborn in The Amazing Spider-Man 2, but it has now been confirmed that American actor Chris Cooper has the part.
With a career spanning 25 years, Cooper has starred in a number of well-known films including American Beauty, Me, Myself & Irene, The Bourne Identity, Adaptation, Seabiscuit, The Bourne Supremacy, Capote, Jarhead, Syriana, Remember Me, The Town and The Muppets.
In The Amazing Spider-Man, Osborn never appeared onscreen, though it mentioned that he had a fatal illness that Dr. Curtis Connors was attempting to create a cure for. Norman's son Harry will also appear in the sequel, played by Dane DeHaan.
Have you seen Cooper in any of his previous roles, and if so do you think he will make a good Osborn? The performance that sticks out in my mind was his portrayal of the homophobic Colonel Frank Fitts in American Beauty. Judging from that, I'd say he'll make a pretty imposing villain.